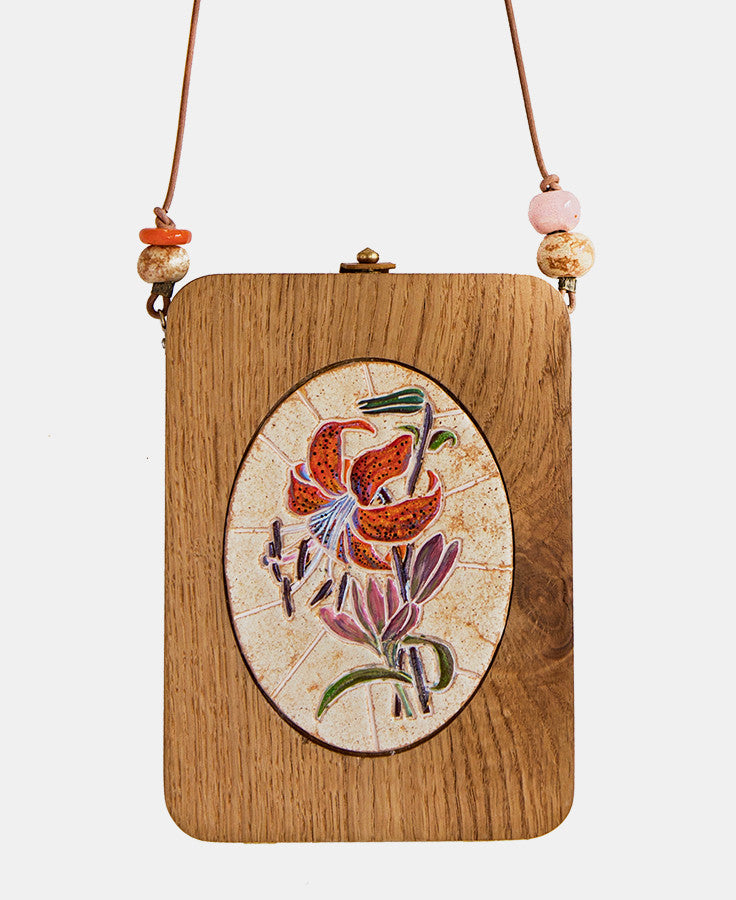 Wooden bag in combination of mosaic ceramic and oak wood.
Handcrafted and glazed ceramic and beads.
Shoulder strap is made with leather and ceramic beads.
It closes with magnet buttons and also a leather closure.
Hand-sewn suede leather inside.
Natural wood varnish.
This bag has also two brass hinges on the bottom.
Handmade in Istanbul.
--------------------------
Each ceramic panel is formed individually by hand without using any moulds and will therefore have its own individual character, shape and imperfections. 
Dimensions:
width: 6.3'' / 16cm
height: 8.6'' / 22cm
depth : 2'' / 5cm
strap: 39.3" / 100cm
weight: 400gram